Rubber Keyrings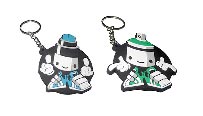 Our rubber keyrings are made from top grade pvc rubber - tough, but soft, flexible, funky and shaped to your logo! There are no sharp edges so they won't scratch, making these popular for car and motorbike keys. Colour Pantone-matching is available. Your design can be embossed on the front of the keyrings and screen print text on the reverse, e.g. company contact info.
More Info
Metal Keyrings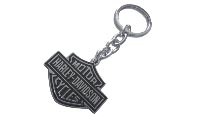 Our popular metal keyrings will let your logo really stand out, giving your promotion campaign maximum impact. We can supply either laser-engraved, screen printed or colour-infilled metal keyrings depending on your design requirements. We can cut to any shape you want, in a metal plated in a metal colour to suit your taste e.g. silver, gold, antique copper, brass or black nickel.
More Info
Trolley Coins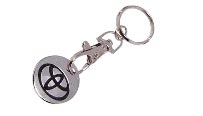 Trolley coins combine a traditional logo with something that is actually useful! No need to go off your trolley when you can't find a pound coin at the supermarket, our trolley coins will release your trolley and your brand potential! These can be customised with your logo either by etching/engraving or stamped and in-filled with colourful imitation enamel coating.
More Info
What Our Customers are Saying:

The mouse mats arrived at lunchtime today. They look great.



Kate - via MouseMats.co.uk